Westlake & Co. Estate Agents and Chartered Surveyors based in North Yorkshire specialise in Commerical properties. Launched in 1991 they have provided property management services to a large array of clients.
Rejuvenate has worked with Westlake for the last ten years and were approached once more to give their website a fresh new look, check it out at www.westlakeandco.co.uk.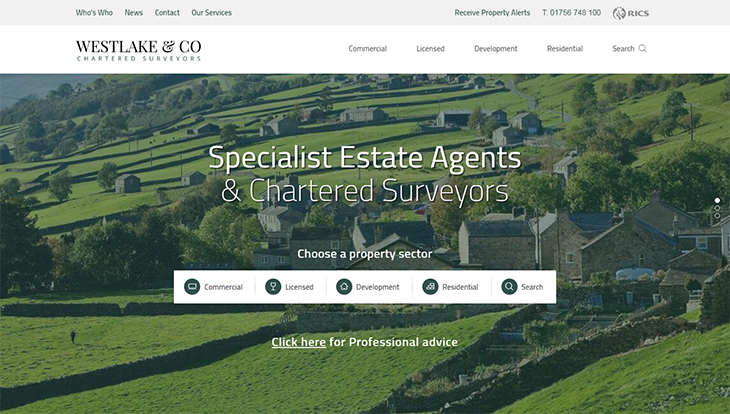 Westlake are thrilled with the new design, build and functionality, but as we all know, its the results that really matter. Measuring over a six month period from launching the new design, compared with the same period of the previous year, here are few statistics of how we have helped Westlake & Co. improve their online presence:
57% increase in page views
13% increase in page views per session with 5% reduction in average session time
5% bounce rate decrease
The statistics improvement are all helped by optimised pagespeed, search engine optimisations and mobile friendly improvements.
Get in touch to find out how we can help your site.