Forget marquee hire - its so 2007! Everyone knows that an outdoor party now requires a teepee to host guests and to party the night away...
The teepee market is growing, not just for weddings and private parties, but for the corporate world too and Rejuvenate have just had the pleasure of kick-starting a new on-going relationship with Bar Events UK, the best teepee company in the industry.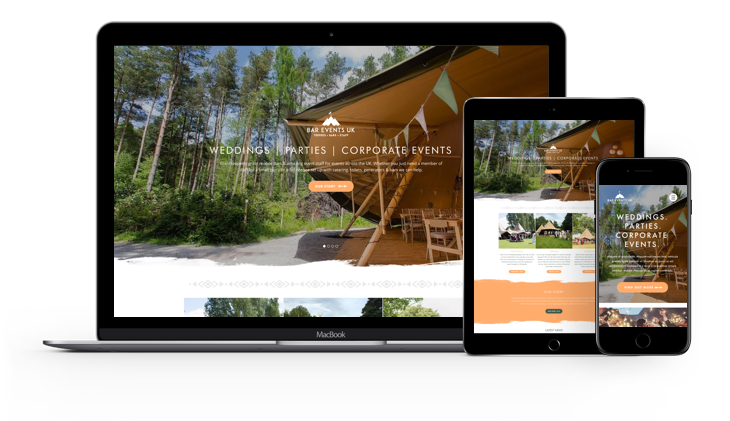 Dan and Laura who run UK Bar Events commissioned us to produce the Bar Events website earlier this year which was to match the ambition of the company and their growing client portfolio.
With a custom design and build on our latest Content Management System, and with the intention of climbing the Google rankings with proactive Search Engine Optimisation, our intial analytics review tells us we've hit the mark with the desired audience.
The website draws in more than 30% of users than previously, the session duration has gone up by over 50% and we've also seen a massive 18% reduction bounce rate. As well as this, the website is lean and fast in terms of page speed.
Let us know what you think and if you want to plan the next big party - either private or corporate, look no further. Check out the project.